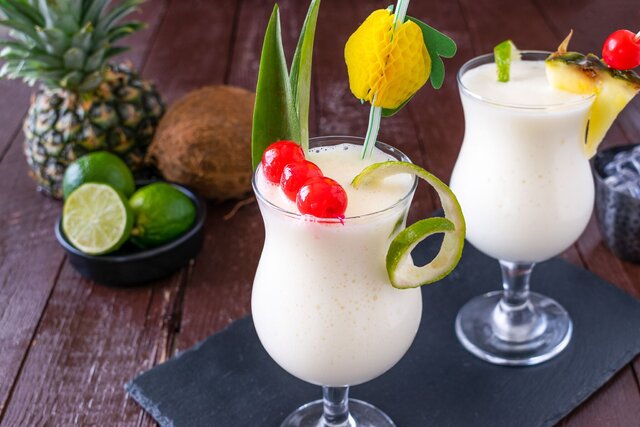 Actual Size: 1/2 Gallons Mix
Monitors: No Needed
Outlets: No Needed
Age Group: 21+
Description
Our frozen Piña Colada is the perfect summer drink to cool you down and transport you to a tropical paradise. Made with sweet pineapple juice, creamy coconut cream, and a hint of rum, this classic cocktail is blended to perfection and served icy cold. Our recipe uses only the freshest ingredients, ensuring that every sip is bursting with flavor. Whether you're lounging by the pool or hosting a backyard barbecue, our frozen Piña Colada is the ultimate refreshment for any occasion. So sit back, relax, and let the flavors of the islands wash over you with every sip of our delicious frozen Piña Colada.
Margarita Machine Recipe
1 bottle (½ gal) – Mix
2.25 gal – water
1.5 L – dark rum

alcohol optional; delicious without alcohol for kids' parties

combine all ingredients in a mixing container, stir or shake vigorously, and carefully pour into a margarita or slush machine
Makes 52 8-ounce drinks with alcohol mixed in, or 44 non-alcoholic virgin Piña Coladas
---
Blender Recipe
4 oz – Mix
3-½ cups – Ice
3 oz – rum

substitute 4 oz water for kids' beverages

combine all ingredients in a blender and frappé!
This recipe is for 3 gallon, if you order the 6 gallons double the alcohol