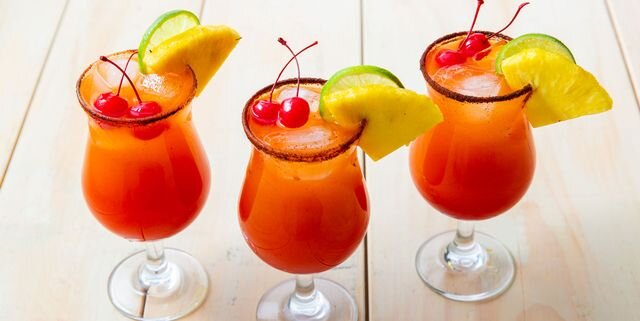 Actual Size: 1/2 Gallons Mix
Monitors: No Needed
Outlets: No Needed
Age Group: 21+
Description
Looking for a refreshing and tropical drink to cool down on a hot summer day? Look no further than our Frozen Mai Tai! This classic cocktail is made with a blend of premium rums, fresh pineapple juice, orange curaçao, and a hint of almond syrup, all blended together with ice to create a smooth and delicious frozen drink.
With its vibrant tropical flavors and smooth texture, our Frozen Mai Tai is the perfect choice for any beach or poolside gathering, backyard barbecue, or summer party. Serve it up in a tall glass garnished with a slice of fresh pineapple and a colorful paper umbrella for a truly festive and fun experience.
So why wait? Grab a blender, some ice, and a bottle of our Frozen Mai Tai mix, and get ready to transport yourself to a tropical paradise with every sip!
Margarita Machine Recipe
1 bottle (½ gal) – Mix
2.5 gal – water
750 ml – Light Rum (silver)
750 ml– Dark Rum (gold)
combine all ingredients in mixing container, stir or shake vigorously, and carefully pour into a margarita or slush machine
---
Blender Recipe
4 oz – Mix
3-½ cups – Ice
1.5 oz – Light Rum (silver)
1.5 oz – Dark Rum (gold)

substitute 3 oz water for virgin drinks

combine all ingredients in a blender and frappé!
This recipe is for 3 gallon, if you order the 6 gallons double the alcohol and water