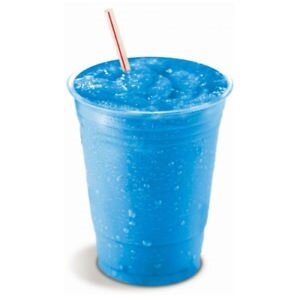 Actual Size: 1/2 Gallons Mix
Monitors: No Needed
Outlets: No Needed
Age Group: 21+
Description
Introducing our refreshing and delicious Blue Raspberry Slush! This icy treat is the perfect way to cool down on a hot summer day. Made with real blue raspberry flavor, our slush is a sweet and tangy delight that will leave your taste buds wanting more.
Our Blue Raspberry Slush is made with only the finest ingredients, ensuring a high-quality and authentic taste. Each sip is bursting with bold blue raspberry flavor that is sure to satisfy any craving. Plus, the vibrant blue color of the slush is a feast for the eyes!
Whether you're lounging by the pool, hosting a backyard barbecue, or just need a quick pick-me-up, our Blue Raspberry Slush is the perfect choice. So why wait? Treat yourself to a refreshing and delicious slush today!
Margarita Machine Recipe
1 bottle (½ gal) –Mix
2.5 gal – water
Optional for adult parties: 1.75 L – Rum or Vodka
combine all ingredients in a mixing container, stir or shake vigorously, and carefully pour into a margarita or slush machine
Makes 56 8-ounce drinks with alcohol mixed in, or 48 non-alcoholic Blue Raspberry slushies
---
Blender Recipe
4 oz – Mix
3-½ cups – Ice
3 oz – Water (substitute Rum or Vodka for adult beverages)
combine all ingredients in a blender and frappé!
Makes four (4) 8-ounce drinks with alcohol mixed in
This recipe is for 3 gallon, if you order the 6 gallons double the alcohol and water