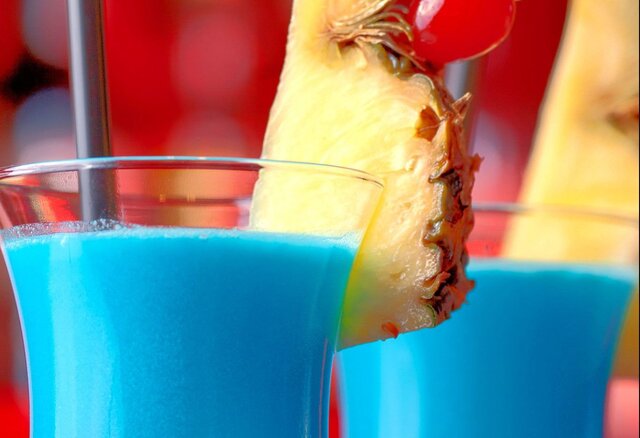 Actual Size: 1/2 Gallons Mix
Monitors: No Needed
Outlets: No Needed
Age Group: 21+
Description
Introducing our refreshing Frozen Blue Hawaiian, the perfect tropical cocktail to transport you to the white sandy beaches of Hawaii. Made with premium blue curaçao liqueur, sweet pineapple juice, and a splash of coconut cream, this icy drink is a delicious blend of sweet and tangy flavors.
Our Frozen Blue Hawaiian is not only a treat for your taste buds, but it's also visually stunning with its bright blue color and tropical garnishes such as a pineapple wedge and a cherry on top. Whether you're hosting a summer party or just want to unwind after a long day, our Frozen Blue Hawaiian is the perfect drink to cool you down and lift your spirits.
So sit back, relax, and let our Frozen Blue Hawaiian transport you to a tropical paradise. Cheers!
Margarita Machine Recipe
1 bottle (½ gal) –Mix
2.5 gal – water
1.75 L – Rum

substitute additional 1/2 gallon of water for non-alcoholic kids' slushies

combine all ingredients in a mixing container, stir or shake vigorously, and carefully pour into a margarita or slush machine
Makes 56 8-ounce Blue Hawaiian daiquiris, or 48 non-alcoholic Blue-Hawaiian slushes.
---
Blender Recipe
4 oz –Mix
3-½ cups – Ice
3 oz – Rum (or water for kids' drinks)
combine all ingredients in a blender and frappé!
Makes four (4) 8-ounce drinks with alcohol mixed in
This recipe is for 3 gallon, if you order the 6 gallons double the alcohol and water