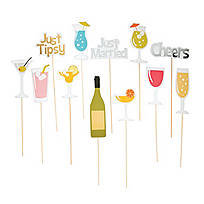 Wedding Drink Photo Stick Props




$0.00

12 hours rental

Please call to reserve this item.

Getting ready for your wedding reception? Set up a photo booth and use these props for fun photo ops! Featuring assorted drinks as well as "just married" and "cheers", create lasting memories from your wedding day!