Margarita Man® Blue Hawaiian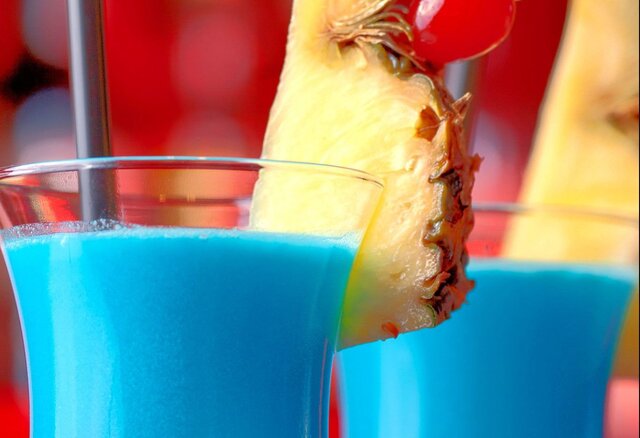 Actual Size: 1/2 Gallons Mix
Monitors: No Needed
Outlets: No Needed
Age Group: 21+
Description
Margarita Man® Blue Hawaiian mix concentrate. Hints of coconut and pineapple will make this tropical favorite a hit at your next party.
Margarita Machine Recipe
1 bottle (½ gal) –Mix
2.5 gal – water
1.75 L – Rum

substitute additional 1/2 gallon of water for non-alcoholic kids' slushies

combine all ingredients in a mixing container, stir or shake vigorously, and carefully pour into a margarita or slush machine
Makes 56 8-ounce Blue Hawaiian daiquiris, or 48 non-alcoholic Blue-Hawaiian slushes.
---
Blender Recipe
4 oz –Mix
3-½ cups – Ice
3 oz – Rum (or water for kids' drinks)
combine all ingredients in a blender and frappé!
Makes four (4) 8-ounce drinks with alcohol mixed in
This recipe is for 3 gallon, if you order the 6 gallons double the alcohol and water