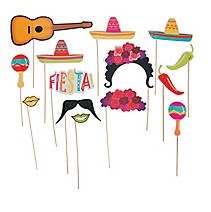 Fiesta Photo Stick Props




$0.00

12 hours rental

Please call to reserve this item.

Capture memories of your party with these Fiesta Photo Stick Props! These fun photo props will get your guess snapping and posting all sorts of fun photos of the #bestpartyever. use them in a traditional photo booth. However you use them, we guarantee your fiesta will not be a siesta!