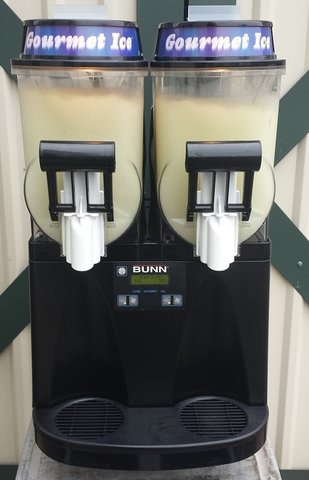 Bunn Classic Machine Black-
Setup Area: 1 X 1
Attendants: 1 -120 v




Are you looking to serve delicious frozen margaritas, pina coladas or strawberry daiquiris for your next party? The slushy machine, margarita machine, Bunn machine, frozen drink machine…they go by many names but all execute the same result: delicious, easy, and fun frozen drinks! Margaritas Express uses only commercial-grade equipment that is both reliable and has the capability of dispensing up to 2 flavors simultaneously.
Our frozen drink machines are EASY to operate. No ice, no blender, no mixing required!
Simply add the drink concentrate to water and let time do the rest.
enjoyed with or without alcohol
.