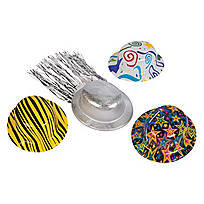 12 Derby Hat Assortment




$0.00

12 hours rental

Please call to reserve this item.

Cap off your guess with these plastic derby hats. The perfect addition to your party, these derby hats are great to wear for theme parties, office celebrations, New Year's Eve parties and more. Featuring bright designs and cool patterns! (1 dozen per unit) 22" circ. Assortment may vary.